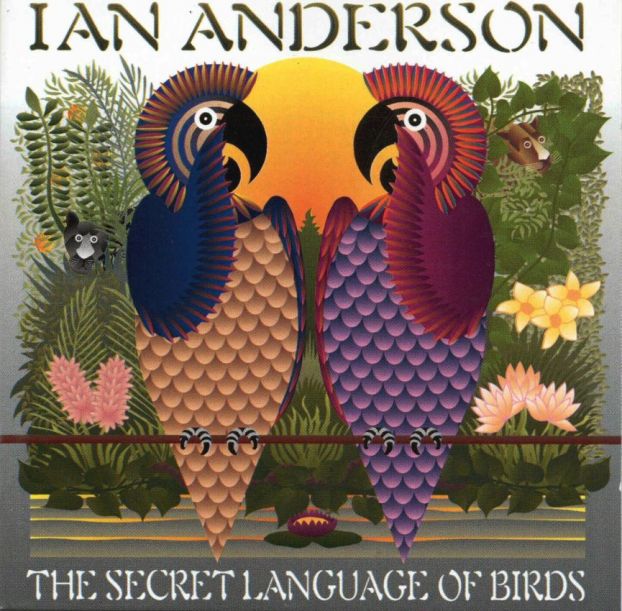 The third album from this British artist.
Yes, I should have reviewed his second album, the 1995 album Divinities: Twelve Dances With God. But classical music bores the life out of me and I found that album too boring to be reviewed. And I don't really want to say too many bad things about Ian Anderson either as I am a fan of him. So no review. Divinities: Twelve Dances With God. is a classical music album and that's it. I don't even touch albums like that with a barge pole.
Ian Anderson has mostly got help from Andrew Giddings here on keyboards, orchestral sounds and numerous other instruments. Martin Barre helps out with guitars. Ian is doing the flutes and the vocals.
The Secret Language Of Birds is basically Jethro Tull without the more hard rocking elements. There is hardly any rock on this album. Neither is this an edgy album
This album is really a flowery, very flowery folk rock album with Ian's very flowery vocals and flutes. That is what this album can be labeled as. And it is a very good label indeed.
The cover art work more than gives the game away. This is a very colourful album indeed. One to make me/you smile.
There are also some very good songs here. The title track, both # 1 and # 2, is very good. The rest of the album is not the best. But I would still give it a weak very good rating. It is far better than any of the Jethro Tull albums post The Broadsword And The Beast album from 1982. And that says it all.
3.5 points