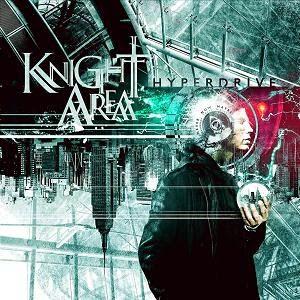 The fifth album from this Dutch band.
Knight Area debuted in 2004 with the The Sun Also Rises album. The band has released albums on a regular basis in addition of their five members being very active in other bands and projects too. Knight Area is a very central piece of the Dutch prog jigsaw puzzle.
The lineup on this album is the usual one. Guitars, bass, drums, keyboards and vocals. Arjen Lucassen from Ayreon is guesting here on guitars.
The music on this fifty-two minutes long album is somewhere between prog metal and neo-prog. It is leaning far more towards soft prog metal than neo-prog. Maybe the label "melodic prog metal" would fit them best ?
The music is elegant and not particular hard. Their neo-prog roots is obvious with references to Marillion. The melodies and songs here are good. I am not particular fan of prog metal. It is actually a pet hate I have got, that genre. Nevertheless, this is a good album with a good balance between cascades of guitars and keyboards. The vocals are also very good. I cannot find anything bad to say about this album, besides of it being a bit too formula based. But it is not a great album either. Hence my rating.
3 points