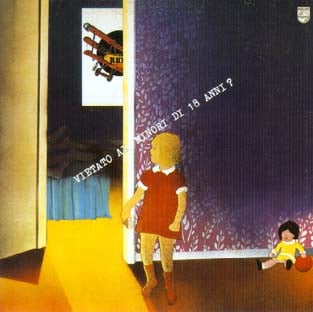 The third album from this Italian band.
Jumbo is one of those many almost-great bands from the Italian prog rock scene. The band was a six piece on this album with a lineup of keyboards, woodwinds, guitars, bass, drums and some very good Italian vocals.
The music is of the more dark symphonic prog variant. There is a lot of blues here, yes. But not as much as I think other reviewers has made of it. There is some dark guitar solos here. There is also a lot of pretty complex symphonic melody structures here too.
The mood is dark and brooding. The vocals a bit over the top theatrical. This band really had something going and it is a pity they did not really included a couple of great pieces of musich here.
The end result is a good album and just that. Please check it out as you may like it better than I do.
3 points