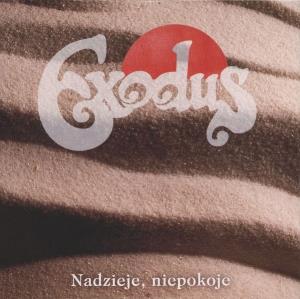 The third album from this Polish band.
This album was recorded in the dark days of 1977 when Poland was still occupied/"protected" by the Soviet Union. But I don't think that was the reason for the delay of releasing this album.
Exodus was a five piece band on this album with a lineup of guitars, bass, drums, keyboards and Polish vocals. A typical lineup.
The music is a bit difficult to label though. Take a bit hard rocking bluesy prog, add lots of Genesis and some Gentle Giant. This album is both pretty melodic and eclectic at the same time. There is a lot of Italian symphonic prog like music on this album. It is actually as close a Polish band can come to releasing an Italian album.
The music here is symphonic and not particular easy listening. It is also a good album which is sorely lacking a piece of great music or two. That is my only gripe with this album. It comes recommended from me.
3 points