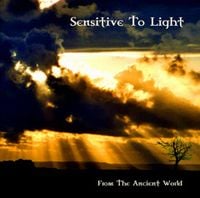 The second album from this French band.
I did not like their 2006 debut album Almost Human at all. I labeled it as a cure against insomnia in my review from October 2009 in ProgArchives. But I decided to give them another chance.
The band is a six piece band with saxophone, drums, keyboards, bass, guitars and female vocals. English female vocals with some French accents.
The band has latched onto the English female fronted prog rock scene with this album. Touchstone is a band I would compare them with on this album. Lots of female vocals and pretty heavy music too.
The saxophone adds some French avant-garde originality to this album. It is not that much used on this one hour long album though. It adds some colours to the music.
This album is a bit messy. In particular on the final half where the band is trying to be epic. They fails a bit as this half of the album is messy and does not yield any great music. Not even good music.
The end result is a decent to good album. I am not won over by this band but will give the new album a chance too.
2.5 points