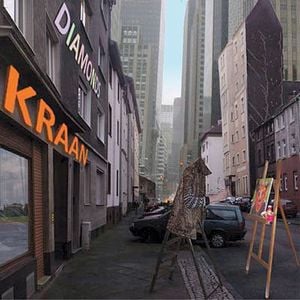 The fourteenth album from this German band.
This band debuted back in 1972 with a great debut album and has kept it going on and off since then. I have heard that the standard of their albums have been reasonable good throughout. Their first albums are their best, though.
The band is down to a trio here with vocals, guitars, drums and bass. The music is pretty stripped down here.
Stripped down and very funky. A bit Prince and Stereo MCs at times. Very much stripped down Stereo MCs, though. Thus without any rap.
The guitars are the best thing about this album. They are not full on electric. They are much more half-acoustic and is played in a funky, jazzy way. Almost like keyboards at times.
The music here is pretty good. It is also pretty bland too. Most of the time, I am afraid. There are a couple of good pieces of music here inbetween some rather uninteresting blandness. Hence my verdict. But full credit to this trio for this album.
2.5 points