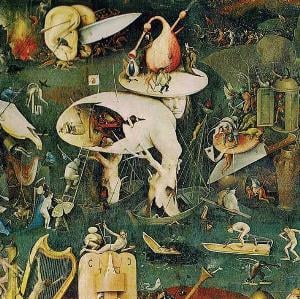 The debut album from this US band.
Pearls Before Swine was one of the better folk-rock bands from USA. One of the best ever folk-rock bands from USA, in fact.
This is not Americana or Mexican infused folk-rock. This is folk-rock influenced from the apple orchards filled English folk-rock scene. OK, there are some Bob Dylan here too. But mostly English folk-rock.
The band was a five piece big band on this album with a lineup of guitars, mandoline, bass, drums, woodwinds and vocals. Tom Rapp's vocals. He was the mainman and owner of this band.
This album consists of thirty-five minutes of pretty spacy folk-rock with good melodies and a lot to be cherished for those of us who does not like too primitive folk-rock. This album is both rocking and melodic. And the overall quality is good indeed. I like this album and it comes recommended.
3 points