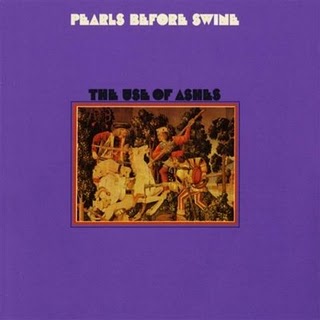 The fourth album from this US band.
Pearls Before Swine was Tom Rapp's band and his vocals very much dominate their music. His cool flowery vocals is really good too.
He released ten albums under the Pearls Before Swine and in his own name until year 2000. Ten albums with his personality and special take on folk rock.
This album has a lot of different acoustic instruments in addition to Tom's vocals. The songs here are all pastoral and reminds me a lot about the English folk rock scene. Add some flower power hippie too from San Fransisco and you get this album.
I am by no means a fan of sparsely used instruments folk rock. But Peals Before Swine has probably come up with the best album I have ever heard from this scene on this half an hour long album.
The first half of this album is great with some wonderful melodies and vocals. The final half is not that great. This is nevertheless a very good album which fans of hippie influenced folk rock must check out. It is a true gem and a great album.
4 points