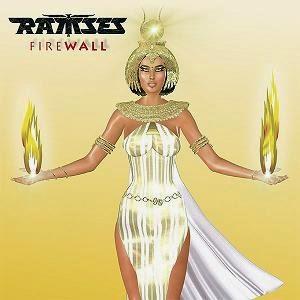 The fifth album from this German band.
Ramses debuted back in 1976 with the La Leyla album. An album I very much liked. I did not much like their second album Eternity Rise. I did not bother about their third and fourth album. This album then came to my attention.
Ramses is a five piece band with a lineup of keyboards, bass, drums, guitars and English vocals.
The music is somewhere between neo-prog and pop-rock. The choruses here tends to be football terraces chants. This as in German heavy metal. And there is a lot of German heavy metal here too.
The music is decent enough with some easy to like songs. Chewing gum music, it feels like. There is not much value here as the music is very commercial and easy on the ears. The longviety is zero hours. In short, this is not for me.
2 points