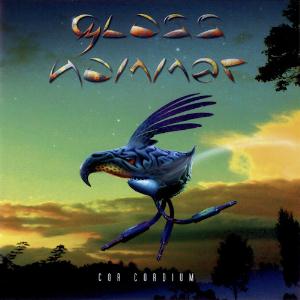 The thirteenth album from this US band.
Glass Hammer had been keeping it going for many years with mixed success. Their latest albums had been very good though and I had high hopes for this one.
Maybe the introduction of the new vocalist Jon Davison is what this band needed. He is listed among the four Glass Hammer members on this album. An album with the usual lineup of vocals, bass, drums, guitars and tonnes of keyboards.
Jon Davison joined Yes a couple of years ago. I guess this album is one of the reasons why he was invited to join Yes. The band takes a long step towards Yes on this album. And that is not only because of Jon Davison's very Jon Anderson like vocals. The band still have one foot in the Genesis and the ELP camp, though.
This album is one hour long and offers up a lot of classic 1970s like symphonic prog. And the music is very good to great throughout. A couple of rather bland songs leaves me a bit cold though. Jon's vocals is great and the band has really produced one of their best, if not their best, albums with this album. It is a great album which will enthuse fans of symphonic prog.
4 points