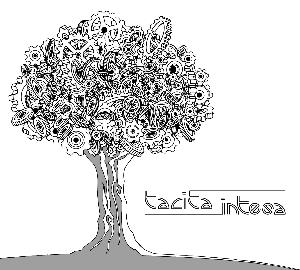 The debut album from this Italian band.
I am not exactly revealing any secrets here when I state the fact that the prog rock scene in Italy is in very rude health. New, exciting bands joins the scene every month with their debut albums. The old bands is also holding the fort against any invaders too. This scene is a great, great scene.
This five piece band gives us half an hour worth of Italian prog. They creates their noisy racket with keyboards, Hammond organs, guitars, bass, drums and vocals. Italian vocals, thankfully.
This half an hour offers up some very complex and eclectic prog. They goes from folk rock inspired, pastoral Italian prog to some very heavy, djent like progressive metal. On the route from these two extremes, they also visits the likes of Gentle Giant, Yes, Django Reinhardt and King Crimson.
The result is one heck of a mouthful of an album. It has taken me one month from the first listening session to my final listening session. That says a lot about this album.
My gripe is still the lack of a great song and some more high quality stuff. This is by all means a very good album and a very, very promising debut album. One album which should put this band on the map and get them a lot of support from everywhere. Not at least from record labels. This is indeed a very good album.
3.5 points