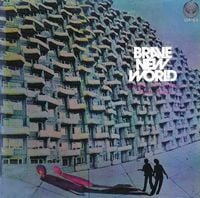 The one and only album from this German band.
Germany had their fair share of one album wonders too. In particular in the krautrock scene. And this is where we are now. Deep into the krautrock jungle.
Behind the long winded (pretentious) album title, we are being treated to some instrumental krautrock. Krautrock with a lot of psychedelic space rock. There is a great deal if psychedelic naive attitudes on this album. It is like the mind of a free and untroubled child who has the life ahead of it. No worries and total innocence. There is a great deal of sun on this album. And album created with lots of woodwinds, synths, drums, bass and some guitars.
The result is an album which largely works. It is a bit of an odd album. But most krautrock albums is and should be strange. That is the whole point about krautrock and the band has got it.
The end result is forty minutes with good krautrock with some great stuff and some stuff who does not work at all. Hence this rating. A good and safe rating.
3 points