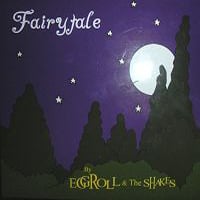 The debut album from this Israeli band although they released a live DVD in 2004. A bit untraditional career, it has to be said.
That DVD was all about symphonic prog with some then unreleased material and some cover tracks from Yes, Genesis and Jethro Tull. Since the release of that DVD, they lost their flautist and their keyboards player. Two brilliant musicians, I have reliable been informed. So a bit of a change in direction was needed. So they went for..... Electric Light Orchestra ! Or ELO as they are best known as.
ELO was then again a grown up version of The Beatles. Something John, Ringo, Paul and George commented on several times. And there are a lot of references to The Beatles on this album too. The material here is somewhere between that band and ELO. These are not bad bands and I am a bit surprised that no one else has taken the baton from ELO and run with it.
The sound and songs here are both light and reasonable commercial. That without really making the music banal and bereft of substance. There is enough substance here to make this an interesting album. There is no denying that this album is a bit light and airy. The songs are all good and I really like their sound and their homage to ELO here. They are not a copycat as they are too smart to fall into that trap. This band is very much their own masters and they have created their own little universe. This forty-five minutes long album, in other words.
The vocals are very good and the band does a good job on guitars, keyboards, bass and drums. In short; this is an album well worth checking out. Can we get a second helping from this band, a second album ?
3 points