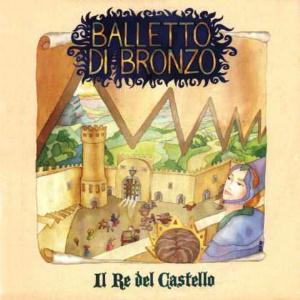 A posthumous EP from this Italian band/a record label with left overs songs.
Balletto Di Bronzo is most of all known for their 1992 YS album which is one of the standard bearers in the scene. The rest of their creative outputs is a bit of a miss, really.
This is a 23 minutes long EP with 7 tracks of Italian beat and pop tunes. OK, there are some prog here too. But most of it is beat and pop. This EP is nowhere the standards the band set on YS. It is meandering music with Italian vocals. There is a couple of good songs here. There are also some pretty heavy and raw guitars here too. The band is a pretty heavy rock influenced Italian prog band and that shines through here too.
Nevertheless, this is a decent album and nothing more than that. Stick to YS, guys.
2 points