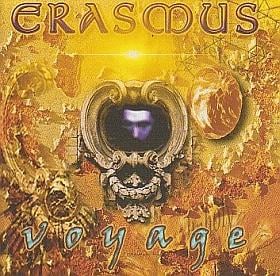 The debut album and final album... so far.... from this Welsh band. This album has just been re-released again and there may be hope about more albums from them. My review is of the original album.
This band is unknown. The keyboardist is not. His name is Rob Reed and he is known from Cyan, Magenta, solo albums and Kompendium. Just to mention a few of his bands and projects. He is no doubts one of the leading lights in the prog rock scene in Great Britain today. Not to mention; in the world.
Rob Reed has got help from a guitarist and vocalist, bassist and a drummer on this album. The music is pretty straight on neo-prog with some chugging guitars and solos. The vocals are good. Ditto for the rest of the band.
The two opening songs Gate Keeper and Silent Dreams is very good. The rest of the album not so good. The music is arch typical neo prog from the 1990s and beyond. No surprises here.
The quality is good throughout and the songs pretty melodic. There is no symphonic excesses here and nothing that will offend a neo-prog fan. Not for that matter; anyone else too. Good, good, good...
3 points