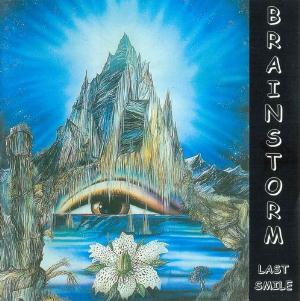 The first live album from this German band. The gig is from 1974 and this album was released through the Garden Of Delights record label. A delightful record label.
This is my first and only meeting with this German band's music. A jazz/fusion band who released two albums before they gave up. The band was also known as Fashion Pink before they became Brainstorm and I have reviewed their only album earlier this year.
A live album is not the best possible way to offer up an opinion about a band. I am not doing that either. I think the band was far better than this album.
The band sounds very much like a bad Soft Machine copycat on this album. On a couple of tracks, that is. The sound is pretty poor throughout and I am not getting much from this live album. The result is not a positive meeting with this band. I would offer up a decent rating on this forty minutes long album. Mostly because of the pretty poor sound. Something tells me I should really get their two studio albums, though. Which I will do. This live album is best forgotten.
2 points