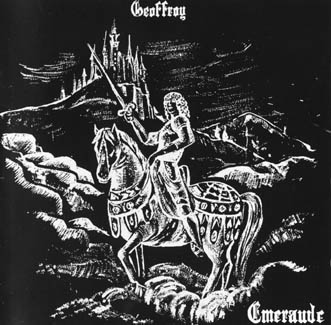 The debut album from this French band who released two albums. This album and the Voyageur album from year 2000. Both of them are pretty hard to find these days.
Folk rock is what we get here. Folk rock who is glancing towards symphonic prog. This with French lyrics and a lot of French style and texture. Think Jacques Brel here amongst others.
The music is pretty understated and with sparse instrumentations. A guitar and a keyboard is sparely used in addition to the vocals, bass and drums. It is rare that more than one of the melody creating instruments is used at the same time. The bass sometimes kicks in as a melody creator and the very good vocals is also adding melody. This is very understated music indeed.
An obvious comparison is Harmonium from Canada. They are a very obvious comparison indeed. The end result is a thirty-five minutes long good album indeed. The very long title track is the best track here by miles. My only gripe is the lack of any exciting, great track here. One or more of them would had made this a killer album. Nevertheless, this is a good album well worth checking out.
3 points