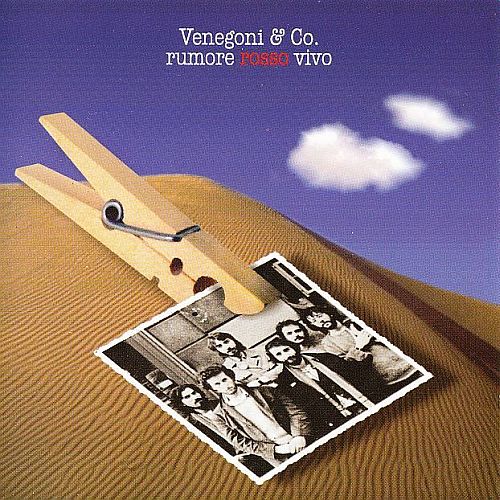 A live album with a 1978 gig, released 24 years later.
Venegoni & Co was a band with one foot in the Italian prog scene and the other one in the fusion/jazz scene. Arti E Mesteri is a very good reference as Gigi Venegoni was also involved in that band. Venegoni & Co never became as famous as that band though. But their two first albums Rumore Rosso and Sarabande is two great albums though.
The material on this album is taken from those two albums. The music is a mix of folk, rock and fusion. You get long jazzy guitar runs combined with some rather catchy, folk music inspired songs. All is very Italian though. The sound is not satisfying here and that is a great shame. The music itself is great. The sound pretty bad. Hence my points here. Get the two above mentioned studio albums instead.
3 points