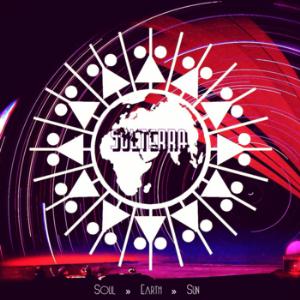 The debut album from this Fort Collins, Colorado, USA band. A trio, no less.
The music is instrumental music in the crossroad between experiemental metal and post rock. The music has a lot of jazz influences too. Not to mention gypsy music too with Django Reinhardt type of acoustic guitar picking. That and some Spanish folk music and more traditional rock too. This album is pretty lively throughout and not the typical post rock experiemental metal stuff. The music is pretty innovative and untraditional to my ears.
The music is dominated by both acoustic and electric guitars. That and the usual bass and drums. It also has some good sampled strings too.
The band is advertising for gigs on their Bandcamp page. A good choice from the band as this music is probably far better on stage than on this album. An album that is suffering from a focal point and focus. Instrumental albums like this is a difficult thing to listen too. But with a beer/red wine and in the live setting, this music should be a hit among both gigs promoters, bars and the audience. I would like to come myself and pay for it.
I am between decent (2) and good (3) here. But their originality and gutso brings it up to a good album status.
3 points
The album