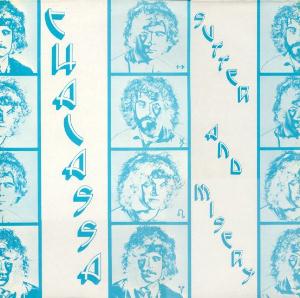 A Belgium band with one album before they disappeared without a trace.
The year is 1982 and the prog is dead. The new thing is slick, commercial music and sound. Just like this album. The reference is Saga and Magnum. Pomp rock, in other words. There is not much really prog rock here. Just some slick guitars and in particular; tangents. The thin male vocals is pretty bad. The music is not too bad though. A couple of good melodies brighten up this album.
This album does not impress me. It is a decent album, though.
2 points