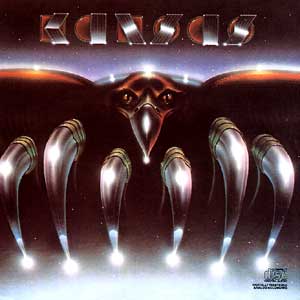 The second album from Kansas and probably their breakthrough album too.
Kansas more or less founded this unique American symph prog style. A blend of Yes, Genesis, country, bluegrass and commercial AOR. A style taken up by a lot of other bands. Even new bands like Pinnacle. That is basically the style of music on this album. Tracks like the title track, Lamplight Symphony and Incomudro is very much leaning towards the complexity of Yes though. Both Lamplight Symphony and the title track is superb tracks which really makes this a great album. This album is much more symphonic orientated than melody orientated. This is Kansas going symphonic prog.
The result is a great album with great, complex songs. An album with a great sound too. In short; check it out.
4 points