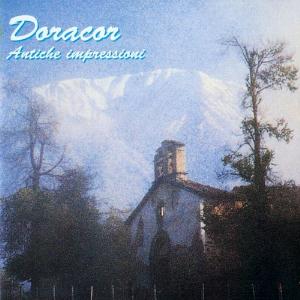 The third album from this Italian band.
I did not like the previous two albums. Too much synths and soulless ELP adoration without any good melodies. Antiche Impressioni is more of the same, but with a twist.
Doracor is still synth based and without much else than synths. The first thing I notice though when giving Antiche Impressioni some spins is the Italian vocals and some Italian symphonic prog song structures. There is not much of them, but they offers some good variations and quality too. Good songs, they are. The melodies on the first half of this album is good. Doracor's old sins with soulless bombastic synths runs comes to the fore at the final half of this album.
Doracor is still an acquired taste and too much in the soulless synth land for my liking. But this album is a pretty big improvement on the two previous albums. Under serious doubts, I give it two and a half points.
2.5 points