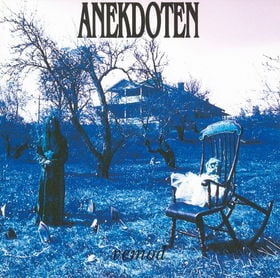 The debut album from this Swedish band.
Anekdoten and Anglagard formed a wave of new Scandinavian prog rock which inspired the prog rock scene again. And with good reason. Anekdoten too is rooted in the 1970s sound. They uses a lot of mellotron, moog, edgy bass aka Rush, drums and guitars. Their music is a mix of melancholic prog aka Anglagard, ambient folk rock and dynmic heavy prog aka Rush.
The opening track Karelia is a great track. The only great track on this album, I am afraid. The standard drops a lot after that. This album is still a good album with a lot of interesting details and this Swedish melancholy hanging over the music like a gentle fog. I like their sound and I am eager to explore this band further.
3 points