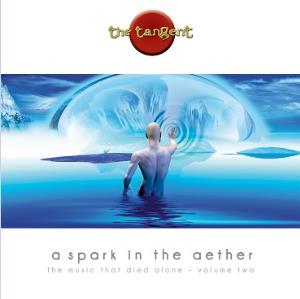 The eight album from this UK based band.
Or Yorkshire to be more precise. That's where we find The Tangent HQ. The musicians in this five piece band is from all over.... well, three of them are from the UK and two from Sweden. Jonas Reingold and Morgan Agren is the Swedes while Andy Tillisson, Luke Machin and Theo Travis is the British members of this lineup.
This album is for some reason or another part two of their debut album The Music That Died Alone. That was a The Flower Kings dominated album with Andy Tillison hovering above them again and making it a The Tangent album.
A Spark In The Aether is very much a The Tangent album through and through. So I do not know this reference to the first album..... Artists !
A Spark In The Aether is also an introspective album where questions is being asked. And I don't mean the lyrics here. Theo Travis saxophone is very haunting at times. More haunting here than on other albums.
And the lyrics are also introspective and is asking questions. Something I can understand in this world.
Unfortunate, I feel that the quality is not here as on their previous couple of albums. The title track is very good. The rest is not that very good. It feels like Andy Tillisson has been treading water here and has - naturally - been too busy with other projects. This album is a good album, but not as good as most of the other The Tangent albums. Hence my rating...
3 points