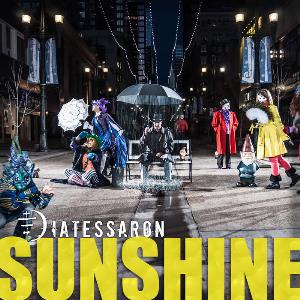 The second album from this Canadian band.
This band is a five piece band with a lineup of guitars, bass, organ, drums and vocals.
I got this album because the band was listed as crossover prog in ProgArchives. That got my full attention....
The cover artwork tells a different story though and that is what I got here. What should I label this as ? Power-pop springs to mind. College-rock also springs to mind. Teenybopper-rock. Or simply rock post-2000.
Progressive rock or crossover rock is not what I would label this album as. This fifty-four minutes long album.
The music is pretty powerful and it has got a very youthful vibe. Teenybopper vibe. They are not as bad or shallow as McFly. Their music are far better and more mature than McFly's drivel.
Youthful is what this album is and I am sure they are a great hit on the live circuit. The problems I got with this album is the lack of quality. There are no good songs here and the themes are not that interesting either. This album is mostly young punk'ish power for the sake of being young. And I am not jumping up and down to this music. Some good harmonies drags this up to the verdict I have arrived at.
1.5 points