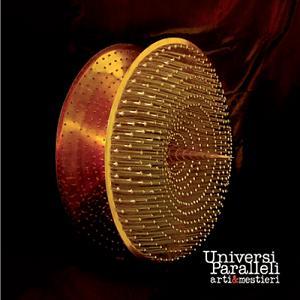 The tenth album from this Italian band.
The band debuted in the early 1970s and were a great band in the RPI scene. A lot more jazzy and strictly speaking a fusion band more than a progressive rock band. But nevertheless still a RPI band in my view.
Beppe Crovella was the main man back then. He is not involved in this album. Arti E Mestieri split into two bands in the 1970s. The second band was Venegoni & Co. This is another good jazzy RPI band (see my reviews of their albums). Gigi Venegoni and another Venegoni & Co member is back on this album. So is Mel Collins from King Crimson.
Arti E Mestieri without Beppe Crovella.......... I am not sure what to make of that.
Anyway, the album is here and right here. Is it any good and how is it ?
It is still very much a jazzy album with some good jazz parts. Tha jazz is of the more cosy and nice sort. The jazz is also split up with sections of pretty folky Italian vocals from Iono Nicolo. Very good vocals and good songs.
This is very much a nice album which is bordering to being a very good album too as it is so comfortable and nice. This is indeed a good hour spent with this album.
For me, this album is a bit on the toothless side. A bit too much for the heart and not much for the brain. This is indeed a good album which is not bringing any shame over the good name of Arti E Mestieri. But do not expect any fireworks or any revolutions here. Retreat to nearest sofa and enjoy.
3 points