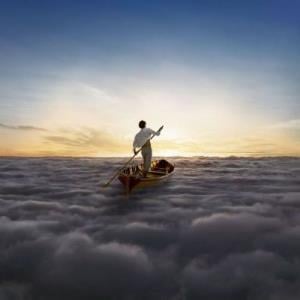 The fifteenth and final Pink Floyd album.
Pink Floyd from England needs no introduction. This album requires some explanations, though.....
Roger Waters was long gone to his worldwide tours of The Wall. Yes, he is still touring The Wall. I have no idea why. I guess The Wall is the one thing that pays his bills.
Richard Wright passed away in 2008, six years before this album was released. So that makes me guess that this album is from another record session..... Oh yes, it is the left over oddities from The Dvision Bell. An album I am not fond of.
Nick Mason and the main culprit there; David Gilmour, is responsible for this album. A lot of other musicans + professor Stephen Hawkins chimes in with their contributions too.
I am not entirely convinced that this should be regarded as a studio album. The music is mostly instrumental and it screams "left overs !!" at you. The music is also pretty pedestrian and a bit fleshed out by adding more instruments to the pieces here, long after the original recording sessions was finished.
Pink Floyd was a fantastic band. This album just feels cheap and it cheapens this brand. It does nothing to add value to this band. I feel bad about this whole album. This despite of this album not being bad at all. It is just...... a cheap final payday. It is by far their worst ever output.
2 points