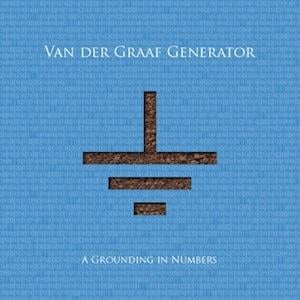 The eleventh album from this British band.
This band is without any doubts one of the best bands to have come out of the progressive rock scene in England. They have delivered some really superb albums. Most of them in the 1970s before the band went on a very long break. Their 2005 comeback album Present was also a good album. After that album, the band has not been on great form.
VDGG, as the band is also known as, has reverted back to a trio on this album. David Jackson and his saxophone is gone. What remains is Guy Evans on drums, Hugh Banton on bass and Peter Hammill on guitars, keyboards and vocals,
Peter's vocals is as dark and gloomy as per usual. It is like the grim reaper knocking on your door. Pretty scary, in other words. The music too is not chirpy to say at least. This album has a very gloomy sound and outlook.
This album is fifty minutes long divided on thirteen songs. There is no long songs here. Just a lot of straight to the point short ones. Songs dominated by gloom. Very typical VDGG in other words.
There is no really great songs here. There are no classic songs either. This album is claiming a good reward here because of the sound and a couple of really good songs and melodies. It is not one of their best albums to say at least. Check it out...... only after you have checked out their other albums.
3 points