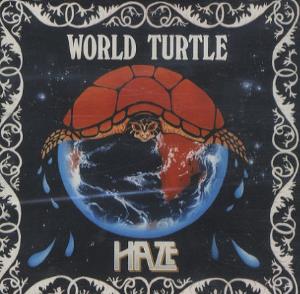 The fourth album from this English band.
The band changed their name to World Turtle for two albums. This is the first of those two albums.
The change of name was probably due to the band shrinking into a duo. The McMahon brothers were the only members left after their drummer Paul Chisnell had left the ship. Or maybe he had been sacked. I don't know. What remained was a lineup of a drum machine, keyboards, bass, guitars and vocals. This on a seventy minutes long album.
The band had also changed a bit style too. The obvious neo-prog sound was out. It was replaced by AOR and..... horror, horror....... a large chunk of Spandau Ballet influences. Well, this is not that bad. Nevertheless, neo-prog is a no, no on this album.
The album has some pretty good commercial melodies here. But with a tiny prog rock record label; Cyclops and next to no distribution and marketing supporting it, this album never troubled those who should have heard it; the mainstream pop audience.
Anno 2015, this album sounds well out of date. And it is not a good listen at all. It is a decent album saved by some good pop tunes. And that is it.
2 points