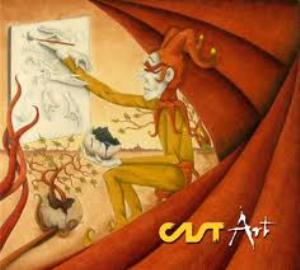 The seventeenth album from this Mexican band.
I have always regarded Cast as a very ambitious band who took excess all areas to a new level. And they have hit a new level with this album. Musically speaking, off course.
Cast is a six piece on this album with a lineup of guitars, bass, drums, vocals, keyboards and various woodwinds. This lineup creates a lot of noise. Well, in the hands of this band, at least.
This seventy minutes long album starts with a fusion piece. A rather long one and I am wondering if I have forgotten to remove that Weather Report disc from the CD player. No, I have not. This is Cast and they have thrown me with this unexpected piece of music.
The album continues in a much more prog metal and then, comes to rest in a much more symphonic prog landscape. Art, it is indeed. And Cast is not a run of the mill band.
The music is pretty hard and big throughout. Unfortunate, without really offering up a great song or two. The music is good throughout. Even that fusion part which threw me a big wobbler. It is obvious the band likes classical music as they have written this album as a piece of classical music with suites and all that. But Cast has not really managed to carry this off and fulfill the ambitions on this album.
Nevertheless, this is a good album with a lot of very good keyboards and guitar runs. I would recommend this album to anyone. But beware; this album is a bit confusing.
3 points