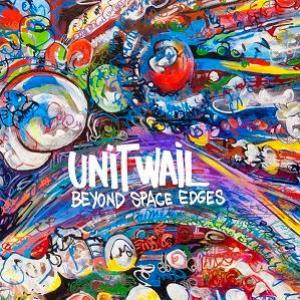 The third album from this French album.
Unit Wail was started by one of Shub-Niggurath's founding members and has been bracketed as a zeuhl band in ProgArchives and other places. And zeuhl it is.
Not zeuhl as in Magma. Most of this album is an aural wandering in a pretty dark landscape. All the music is instrumental on this forty-five minutes long album. A strong cello sound is supported by keyboards, guitars, drums, bass and synths.
The music is majestic and dark at the same time. Dark with a strong zeuhl feel to it. The music is not insane or mad as in most zeuhl albums. It can be argued if this album is too gentle to be labeled as zeuhl. And the music is pretty gentle inbetween the sinister feel over most of the tracks here. There is also a strong bass feel here.
This is an undoubted good album. It is a bit too bland too and I have my large reservations about instrumental albums on the whole. I still like this album. Check it out.
3 points