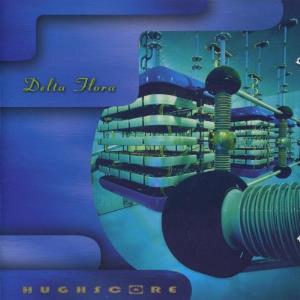 The third and final album from this UK band.
Hughscore was one of the many Hugh Hopper bands after he left Soft Machine. Hugh Hopper is rightly regarded as one of the best/biggest bass players and pioneers in the jazz and rock scene. His fuzz bass has it's very own sound and it is present here too.
This album though is also dominated by the very laid back ethereal vocals of Elaine Di Falco. Hugh and Elaine is joined by two other musicians in Hughscore and some other guest musicians on this album. Elton Dean is the most famous of those.
The album is dominated by Elaine's vocals, Hugh's bass and various woodwinds. The music here is acid jazz. The evergreen Facelift gets another version and face lift on this album. I prefer the original, but this version still rocks. That is the most rocking track on this one hour very laid back acid album.
Laid back but still a good album. Maybe not the most loved album in my house as I am no big fan of acid jazz, but still a good album where the quality of the musicians shines through. It comes recommended by me.
3 points