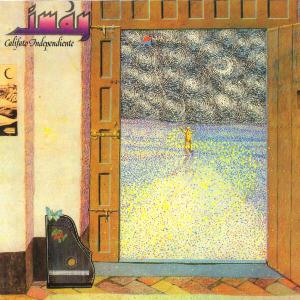 The debut album from this Spanish band who altogether released two albums.
The band was a quartet with a lineup of keyboards, guitars, bass and drums. There are some sporadic vocals here too.
Both their albums is highly rated in the prog rock and fusion scene. I was therefore spurred to get these two albums and review them by a couple of good friends in the scene. I am glad I did that.
Take a big chunk of Spanish folk rock including flamenco. Well, make that a large chunk of flamenco. Flamenco lays in the bottom of this whole album. The whole forty-three minutes of this album. An album who starts with the twenty-one minutes long Tarantos del Califato Independiente. A very jazzy composition where jazz is combined with flamenco and symphonic prog. Take a big chunk of Weather Report too and you get this track.
The two following, much shorter tracks has a lot more flamenco and rock incorporated into these jazzy compositions. The fourth and final track has some vocals and takes us more into a bit mainstream folk rock terrain with a jazzy bite to the melody.
There is a lot of great details on this album and a lot of great references to the Canterbury jazz scene. Soft Machine springs to mind. But most of all; this is a Spanish folky jazz album. An album proud to be made in Spain.
The end result is a great album and one of those any fan of fusion should have in their collection. The good reputation it has got is fully deserved.
4 points