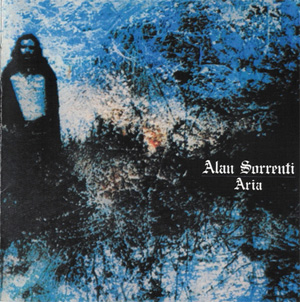 The debut album from this Italian artist.
Alan Sorrenti has released some very commercial Italian pop/disco albums in his time. He is now a well respected singer and artist in his own right. Maybe even a national treasure in his homeland. I don't really know.
Aria though was an Italian progressive rock album. It's main piece is the twenty minutes long title track. But let me start with the elementals first. He got help from a lot of musicians here and that also includes Jean Luc Ponty on violins. There is also a lot of guitars, organs, moog, guitars, woodwinds, flutes, bass, drums on this album. That in addition to Alan's own vocals.
The title track is a mix of symphonic prog, rock and some fusion. I would also include gypsy music here although that maybe the fusion influences here.
This album is by no means a standard Italian prog rock album. Alan twists and turns his own voice throughout his pretty big vocal range. And his vocals is everywhere. The music is also pretty twisted throughout. It has an avant-garde feel and some Area influences. Make that; a considerable amount of Area influences.
The end result is a strange, but nevertheless a good album. The title track is a times very good and the other three tracks is not bad either. Beware, but still check out this album.
3 points