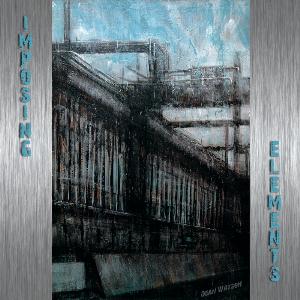 The second album from this Canadian multi-instrumentalist. It is the much anticipated follow up to the 2010 album Unsettled.
Imposing Elements is following down the same alley as Unsettled. Dean Watson's main instrument is guitars and he is a great guitarist. He also does keyboards, all forms of percussion and drums, bass and xylophone.
Oh, I forgot to mention that the music here is fusion. I would though say more jazz than fusion, really. His use of xylophone is an excellent idea and is very much taking the music into jazz territory. Some of the tracks here are in the jazz ballads territory too. That too me is a very positive development from Unsettled. Imposing Elements is a much more balanced album than I expected. Again, a positive development in my view.
Imposing Elements is very much a great album with a mix of jazz ballads and more fiery fusion tracks. All of it with a great sound. There is no real killer tracks here though. But it is still a great album who bridges the fusion and the jazz genres. It is a perfect album to both relax and listen to.
4 points