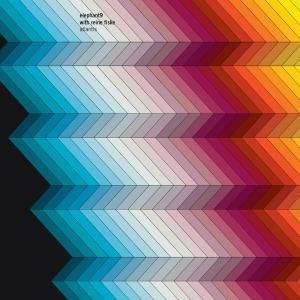 WOW !!
So far my biggest discovery of the year. Elephant9 from Norway has released a number of albums who are all in the jazz/fusion genre. I reviewed their first album some days ago and I really liked that one.
The band has got help from Reine Fiske on guitars on this album. His guitars adds a lot of textures and life to their normal fare of thumphing keyboards, bass and drums. The music is jazz, dark and groovy. The music is very infectious, epic and groovy. This band reminds me alot about Soft Machine and Return To Forever at their best. The added guitars is also a reminder about Mahavishnu Orchestra at their best.
The music is at times very intense. The band has also put in some pastoral breathers inbetween the relentless intensity. The balance is perfect. The music is great. This album is one of the best albums from last year and the band is really onto something here. They may even become one of the best bands within this genre. They are also gigging now and make sure that you catch them if they visits your area.
Atlantis is a great album and a vital vitamin injection into the fusion genre.
4.5 points