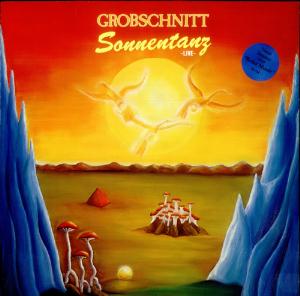 The third Grobschnitt live album and a brand new version of their Solar Music epos.
The first thing the listener notice is the pretty bad sound on the recording. A sound bordering to bootleg standard. That is not acceptable when a band does a new version of the best ever piece of music. It is shabby to say at least.
The music on this brand new Solar Music version is also much more cosmic space out and keyboards dominated than the original version. The wild guitar solos who made the original version such a great piece of music has gone.
The quality is not there either. To me; Sonnentanz is only a shadow of the original Solar Music. The half an hour with music too is a bit on the short side with at least twenty minutes. There are some good music inbetween the mediocrity. But not many enough of them for me to ignore the bad sound. This live album is really not something to bother about, really. It is still a decent live album and only that.
2 points