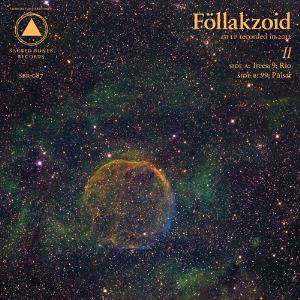 Chilean based cosmic music band is what this band label themselves as. Which is true enough at this, their second album. They have also released an EP too. More on the link below.
Their cosmos is a bit bitterly cold though. Minus 150 degrees or so. That is how cold their sound feels like. It is dominated by an indie-pop like guitar sound with bass and drums in the bottom and some pretty ice cold detached vocals present in the sound too. This album is not an all out outer space orgy. It is somewhere between indie rock and space rock. Not to mention post rock where the band has taken a big chunk of their music and sound from.
The result is a pretty good album which does not quite delivers what it promise. The songs are pretty good and that's it. I like their sound though and I give them a belated good award. Check them out yourself.
3 points
The albums