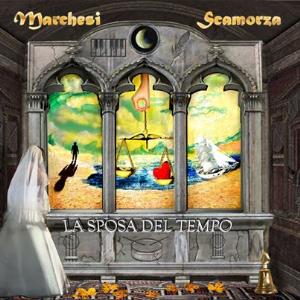 The debut album from this Italian band.
The native prog rock sound is going through a rennaisance in Italy these days. The sound created by Le Orme, Banco and PFM. Marchesi Scamorza is very much copying that sound on this album. A warm lush sound with Italian vocals and flavours. There is also plenty of Pink Floyd, Camel and Genesis influences here too. The music is not particular heavy though. The emphasis is more on gentle neo and symphonic prog than hard bombastic prog.
The vocals are excellent. Ditto for the mellotrons, keyboards, guitars, bass and drums too. The album is filled ot the brim (forty nine minutes) with subtle details. For example the pianos which is great throughout.
There is no really killer track here though. Well, the seven minutes long Il Castello Delle Stagioni is a great track with some mellotron and piano runs which is really great. I suspect I will love this album a lot more in the years to come as this album has both longviety and class. It is a great album throughout which I highly recommend. The Italian scene is well and alive. Marchesi Scamorza is a band well worth keeping an eye on.
4 points