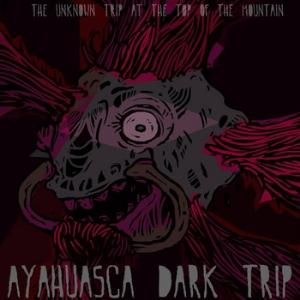 Hmm.... The band name and album title gives this away. This is their debut album too and a free download.
For those of you still in doubt, this Brazil-Dutch band is playing a mix of outer space rock and krautrock. The instruments is pan flutes, bass, keyboards, guitars and some voices. The sound is very ethnic and very Amazon jungle like. I guess this album is best enjoyed with some agricultural-chemical products from that area too. I am not talking potatoes or coffee her. Although it has to be said that this album goes well with coffee too. Black coffee.
This album last almost half an hour and it is not particular eventful. It is slow drone krauty spacerock. No less; no more. I am not a fan of this type of music/noise. But I find this album pretty decent. Part V, the final ten minutes of this album, is pretty tasty though and the highlight of the album. This is a decent album and well worth the download. I have downloaded quite a lot of this type of albums lately (they are free.....) and I guess I should get used to this music now/soon/very soon. This is not my cup of coffee....... yet.
2 points
Download