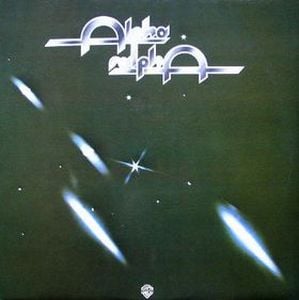 The one and only album from this French band. A band with members from Malicorne and Tai Phong.
We are deep into instrumental music land here. To be precise; music in the Camel land. That means very pleasant to our ears and an elegant mix of symph prog and fusion. The sound is surprisingly good, make that great. The music is performed with guitars, drums, bass and tonnes of keyboards.
The album is a rather modest forty minutes long. Which is just about right for this type of music. The music is bordering to supermarket music. It is rather understated though without the cascades of keyboards other similar bands used to mask their deficiencies. The music is rather understated throughout. I am also finding myself really liking this music. The first three tracks are very good. The rest not that great. But this is a rather good album which is sadly forgotten. Taken into account the pedigree of this band, I would suggest a re-release of this album by someone, somewhere. I think others than myself would like this album too. I rate it.
3 points