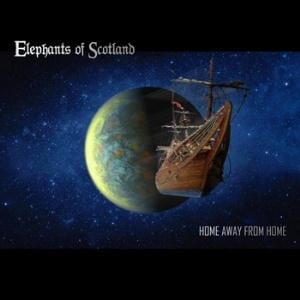 As a Scottish citizen, I simply had to get this debut album from this Vermont, USA based band. Brilliant band name and cover artwork. The best I have seen for a while.
The music is not easy to pinpoint. Take Rush from just across the border from Vermont, a bit symphonic prog, neo prog, AOR, college rock and some space rock. Then you get their music. Somewhat get their music, that is. Their sound is typical US prog rock, post millenium. The instruments are keyboards, plenty guitars, bass and drums. That and some very good vocals.
The music is somewhat dark and gloomy, probably reflecting the state of mind in Vermont and USA at this moment. There are some manic depressions in their music. Some grunge and some inwards reflections. In particular at the very gloomy, eleven minutes long closing track Errol McSquisitor which is an apocalyptic funeral dirge at the end. The other songs are not that gloomy, but gloomy enough.
The overall quality is good and the band has something going for them. I hope they develop what they already got into some better songs. This is a good debut album and the band should be both happy and hungry for more. Keep up the good work. This is an album for those who want something melodic, but still original music with an attitude.
3 points
Purchase the album