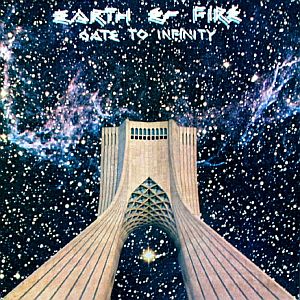 Their fifth album.
Earth And Fire was a Dutch band and mainland Europe's answer to the English band Renaissance (Annie Haslam & Co). That means a great female vocalist in Jerney Kaagman and music somewhere between classic music, symph prog and pop music (Abba). Their first albums was rather good.
Renaissance moved towards Abba'esque pop music and so did Earth And Fire too. Well, make that disco music. The music on Gate to Infinity is rather racy and funky. A bit of a floorfiller with the vocals totally over the top. That was popular music back then and it is still popular music. I am sure this album will find a large appreciative audience even today if offered it. Disco is back in fashion again.
I normally cannot stand disco. But this album is not bad at all and far better than expected. The jazzy bits are actually good. The disco and pop bits not that good. The sound is plastic and kitsch. The vocals far over the top and a big let down. The songs is not that bad. I would not label Gate to Infinity as a good album. But it is still a decent album. Will I ever play it again ? No.
2 points