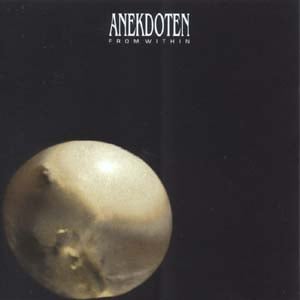 The third album from this Swedish band I have to admit I have never really warmed to.
Anekdoten's music is a blend of Marillion, King Crimson and Gazpacho. The latter band has copied Anekdoten though. The music is pretty complex and melancholic throughout. The tonnes of mellotrons this band use gives the music a bit of a 1970s sound. Anekdoten was one of the bands who formed the Swedish dark progressive sound so I am not surprised that most of the material here is pretty dark.
What is missing is a couple of great tracks though. I cannot find any great tracks here and I find this album a bit of a frustrating listen. There is nothing really wrong with the music or this album. I just find it good and a bit uninteresting. A good award at the end of this short review is awarded.
3 points