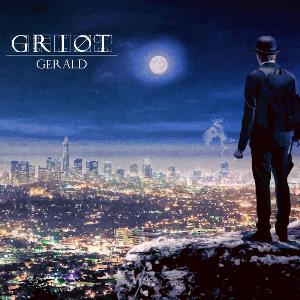 The debut album from this Portoguese band.
Griot is a trio with a lineup of keyboards, bass, drums, guitars and English vocals. They have got help of numerous guest musicans here who has supplied strings, woodwinds, backing vocals, Moog, flutes and piano. The end result is a thirty-three minutes long album with a lot of different sounds.
I have recently been complaining about the lack of bands from Portugal in my in-tray. By accident, I have now got a lot of albums from Portugal. Which is great for me.
There is indeed some Portugal flavours in this album. There is a cool and detached feeling here. Which is a bit of a difference from most other albums I review.
The music here is progressive rock. Mainstream progressive rock which is fairly in the middle of the well populated neo-prog land. But..... There is also a pretty big jazz flavour on this album. Add some folk rock too and you get this album.
The sound is really good here. I also believe this is a concept album of some sort. Have a look at the art-work above. Concept album ? The album is divided into Chapter I to V. Concept album ! Which is great for me.
... And indeed, there is some cinematic concept album influences on this album. I can hear that clearly now.
The music is really good here. All five songs are good in my opinion. My only gripe is the lack of that xtra great song, the album signature song. That aside, this is a nice addition to any neo-prog and melodic prog collection.
3 points