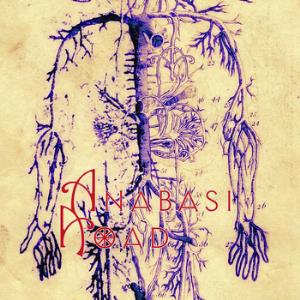 The debut album from this Italian band.
The band has not released anything else after this album so I wonder what is happening to them. Maybe they will join the very long list of Italian One-Albums-Wonders bands.
The band is a six piece band with a lineup of guitars, bass, drums, keyboards, piano, synths, harmonica and vocals.
All the vocals here are in English..... with one notable exception. The best song here are in Italian.
The music here is bluesy classic rock. There are hints of prog rock. But not much. The Italian song Guerra Mondiale is touching into the RPI scene. A good progressive song with a pastoral feeling.
The rest of the album is pretty hard rocking with a bluesy undertone and feel. The band is doing their best on a pretty meagre, poor material.
There are also material here which is touching into modern heavy metal with some Soundgarden influences. I am not impressed....... Grunge is not my type of music.
This album is one hour long and only Guerra Mondiale is saving it's bacon. It drags it up to a weak decent level. I am no fan of this album. Fans of classic rock may check it out. But with a health warning...
2 points