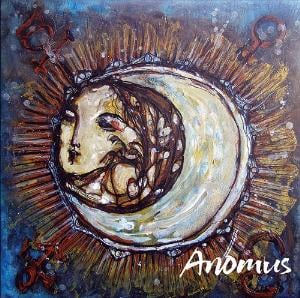 The debut and so far the only album from this Finnish band.
The band is a five piece band with a lineup of guitars, bass, percussions, keyboards, drums and vocals. Male Finnish vocals, no less. Which is a rare event. Far too rare in my opinion.
The album is self-released as a digital release. Get it from Itunes
here
.
The band operates with a keyboardist. But most of the music here is based on guitars, bass, drums and vocals. The keyboards is pretty sparse.
That's because the music is pretty heavy. They are listed as a Heavy Prog band in ProgArchives and that with very good reasons. The music is hard and heavy. But the music is not heavy metal.
Take some grunge, add some 1970s hard rock and some post-rock. Then you get this album.
You can also add some Finnish madness here. The vocals are sometimes well over the top and crazy.
The music is heavy, very Finnish and sometime melodic too. This music kicks butt. It is probably a lot better live than on CD or MP3. The sound is still very powerful.
My main gripe here is the lack of any good songs. The album is decent enough. But not much of these fifty minutes leaves any ever lasting impressions. It is power and noise for the sake of power and noise. Not for the sake of good melodies and interesting details.
The end result is a decent album and just that. I am not impressed.
2 stars