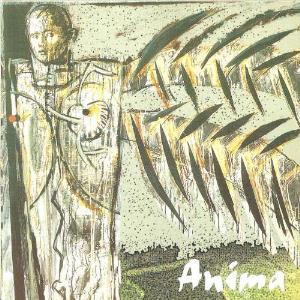 The one and only album from this Argentine band.
Anima was a four piece with a lineup of bass, drums, keyboards and Spanish male vocals. The band got help from around ten guest musicans who supplied guitars, woodwinds, synths and choirs. That includes female vocals too.
This band has been lumped together in the Symphonic Prog genre in
ProgArchives
. I neither agree or disagree with that choice. The reasons is.....
Anima offers up a bewildering mix of music on this album. Cinematic movie scores, instrumental symphonic prog, Pink Floyd rip-offs, pop music and some standard rock too.
I guess the label "rock opera" is what this album is. The music and vocals is operatic. It is also far too overblown and narcisstic.
The band must have suffered from a delusion of grandeur on this fifty minutes long album. Harsh words, but I think they are justified.
The music is so overblown and so badly constructed that I sometimes wonder what I am listening to. The pop songs here are pretty bad. The Pink Floyd'ish female vocals wailing is facepalm inducing. But worst of all; the music is both dull and simply not up to scratch. The music is so dull that I find myself falling asleep. That is never a good sign.
This album is not even a decent album. It is an addition to my collection of turkeys. You have been warned.
1 point