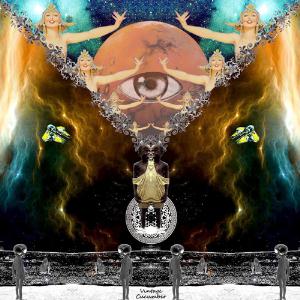 The second album from Johannes Sculz, Germany. He has released a few albums and EPs under this name. He still is, to my understanding.
I was not particular impressed by his debut album under this moniker. Too one dimensional ambient music. This one is still in the drone and ambient genre.
This album is also very much spaced out and like a soundtrack from outer space. A lot of bass and some distorted guitars. Some drums and some voice-samples. Take some keyboards and fuzzy muzzy computer generated sounds too and you get this album.
Ambient and drone, it is. Nevertheless, there is a lot of interesting details here and the music actually works. This is one of the best albums I have ever heard in this genre. A genre I normally shies away from and avoids like the plague. This one is an album I can recommend. It is a weak good rating.
3 points