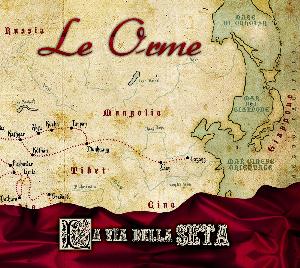 The 19th and so far final album from this great Italian band.
Aldo Tagliapietra had by now left the band and Jimmy Spitaleri had taken over the microphone. Besides of that, we get keyboards, bass, drums and guitars.
This on an album which is quite a return to their first albums and the ELP like symphonic prog from those albums. They are not quite as ELP on this album as they were on those first albums. There is a lot of classic Italian progressive rock on this album too. Progressive rock highly influenced by Italian pop and folk rock.
If this is indeed the final Le Orme album, I have to say they are going out with a bang rather than with a whimper. There is a lot to be happy about on this album. What is really missing is a final great song from this band. Besides of that, this album oozes class and style. It oozes Le Orme and everything I really loved about this band.
This is a great album for their fans and a very good album for the rest of us. It is bordering to a great album, indeed. But I will only give it a very good rating. It may be upgraded.......
3.5 points